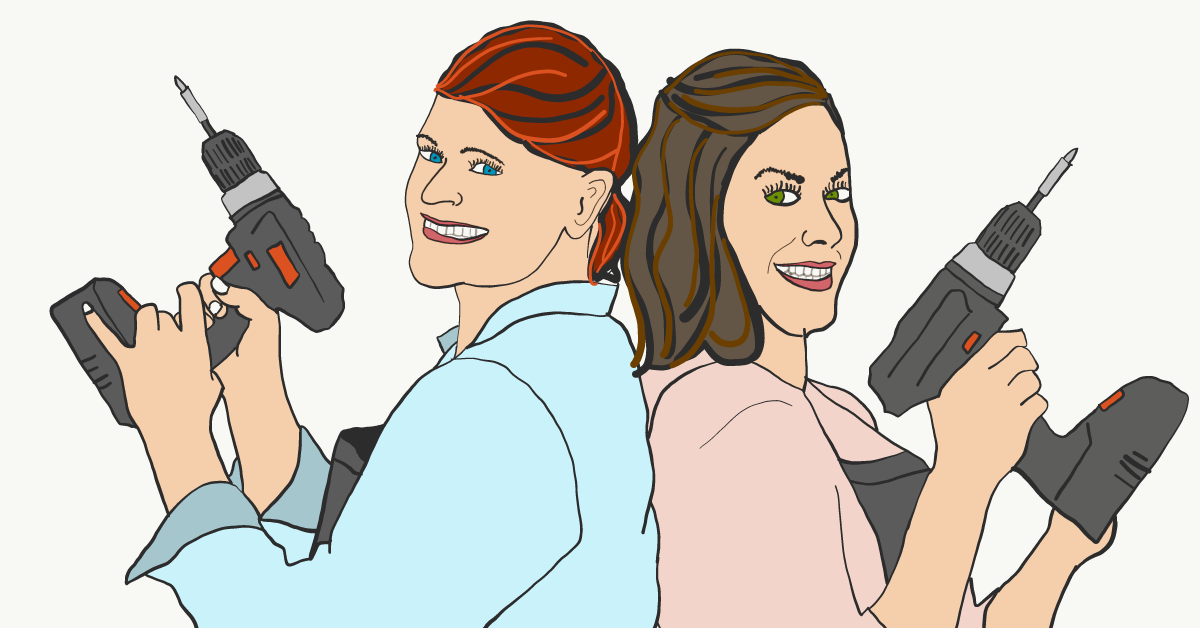 Ellie and Haley here!
Hey there, Ellie and Haley here! We're two best friends who met in college when we were randomly paired up as roommates. It was a match before we even met as we shared our Pinterest boards and collaborated on fun projects and decor to make our college dorm room shine. Fast forward a few years later and we're both married, living only 15 minutes apart, and still sharing the same passion for DIY projects.
We team up often whether it's adding a cute outdoor space to our backyards, prepping the nursery for the arrival of Haley's first child, or going crafting crazy when any sort of holiday rolls around. We created this site together to inspire beginners and novices to continue creating. These two ladies love DIY, and you should too!